In the years following the 1911 Xinhai revolution in China, the country was rapidly emerging into international affairs for the first time. Yet its emergence was on the backs of an unlikely group of Chinese peasants who were sent to an imperialist war they didn't understand.
The First World War erupted in 1914 and by 1916 Allied powers had suffered devastating casualties. As a result British, French and Chinese states formed agreements to send almost 140,000 Chinese labourers to the battlefields of Europe.
85,000 of this newly formed 'Chinese Labour Corps' were secretly transported across Canada in locked CPR trains during the racist Chinese Head Tax period. They were then shipped to Europe where thousands died clearing munitions and the dead on the Western Front.
Zhang Yan, a student from the same Shandong villages as the labourers of WWI, travels three continents to reconnect Chinese families to their missing ancestors who died overseas. Following the diary notes of a young Chinese interpreter in WWI he hopes to restore the collective memory of those in China who have largely forgotten the journey these men made nearly 100 years ago.
Gu Xingqing    Sky Kao
Sun Gan    Jian Ping Su
Dr. Harry Livingstone    Chris Cope
2nd Lt. Daryl Klein    Robert Lawrenson
Major Wells    William Samples
Major James    Steve James
Major Tyms    Mackenzie Gray
Kao Wenzhe    Wei Xin
Zhang Yan    Himself
Xu Guoqi    Himself
Gregory James    Himself
Philip Vanhaelemeersch    Himself
Gérard Tchang    Himself
Sun Guanglong    Himself
Executive Producers    Ying Wang, Aimin Liu
Director    Jordan Paterson
Screenwriter    Jordan Paterson, Natasha Damiano
Cinematography    Jordan Paterson, Norm Li, CSC
Production Design    Cole Paterson, Candise Paul
Editing    Jordan Paterson
Music    Mark Korven / Ken Myhr
Casting Directors    Jian Ping Su / Edward Rea
Dialogue Coach    Laura Carnet
Sound    He Wei
Producer    Jordan Paterson
Line-Producer    Jian Ping Su
Production with the support of    Rare Earth Media Inc.
Rogers Media / OMNI TV, Creative BC
Canadian Distribution    Rare Earth Media Inc.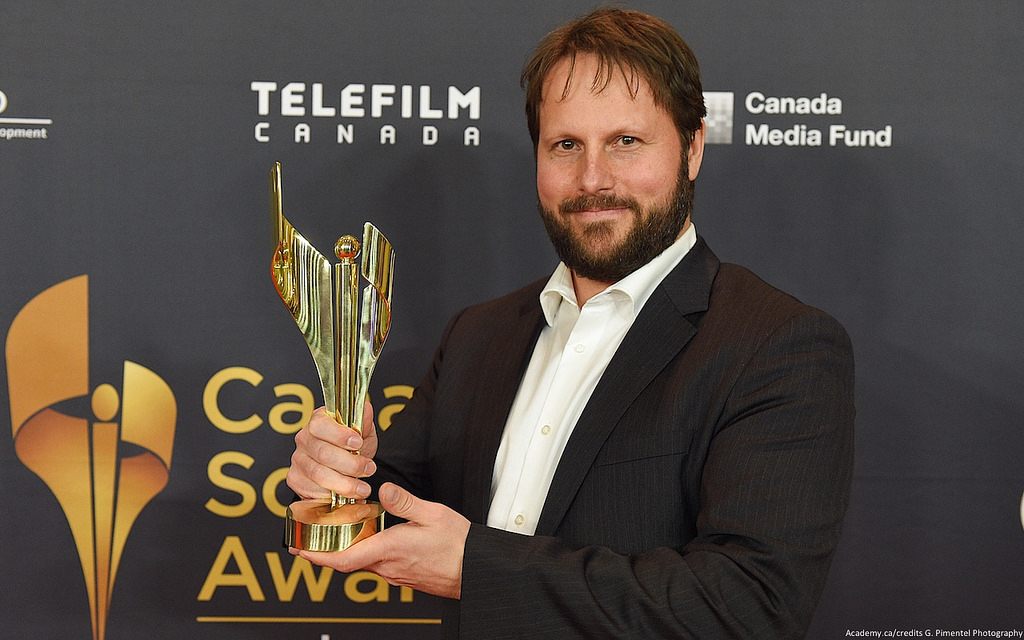 Jordan Paterson at the 2016 Canadian Screen Awards
Jian Ping Su, Natasha Damiano, Jordan Paterson, Ying Wang at VIFF red carpet.
2016 Canadian Screen Awards – Best Cinematography in a Documentary Program or Series
2016 Canadian Screen Awards – Best Production Design in a Non-Fiction Program or Series
2015 Vancouver International Film Festival – Audience Must See Award
2015 Guangzhou International Documentary Film Festival – Best International Production
2015 Leo Awards – Best Short documentary program
2015 Leo Awards – Best Cinematography in a documentary program or series
2015 Leo Awards – Best Editing in a documentary program or series
2015 Yorkton Film Festival – Best Director
2015 Yorkton Film Festival – Best Research
2015 Canada International Film and Television Festival – Best documentary
Portland Film Festival – Official Selection
Victoria Film Festival – Official Selection