Company Profile
Rare Earth Media Inc. 稀土影业 is a Canadian Screen Award winning film production company based in Vancouver BC. Focused on films with historical and intercultural themes, the company increasingly recognized for casting new light on stories that bridge China and North America.
With eight years of business experience in China and with multiple co-productions with CCTV, GDTV, and Ray Production Ltd. China, we are a multifaceted film production and distribution company with a distinguished reputation and proven track record of success and profitability in both the Asian and North American markets.
As one of the few emerging North American based production companies that provide Asian and Chinese-themed productions for distribution in China and the Asia-Pacific region, the company is unique in the global marketplace. As an international co-production unit, the company has access to international financing and distribution, particularly in Chinese and English language markets in Asia.
Being based in Vancouver BC affords the company a world-class labour market for film and television production as well as major government film tax incentives for developing the business and generating capital investment.
Principal
Jordan Paterson is a Vancouver based filmmaker whose films often focus on stories of migration and the social dynamics of communities through history.
For the past eight years, Paterson has collaborated extensively with Chinese communities locally and abroad. He has written, produced and directed many award winning films and documentaries for festivals and television. Broadcasts include: CBC, Knowledge Network, TVO, Bravo Canada, TV5, Fairchild TV, Omni TV, Guangdong TV (China) and CCTV (China).
In 2011, he won the BC Leo Award for Best one-hour documentary program for 'From C to C: Chinese Canadian Stories of Migration', which later received four Canadian Screen Award nominations.
In 2015, he won three BC Leo Awards for his most recent film, Tricks on the Dead. The film also won awards at the Guangzhou International Documentary Film Festival, Vancouver International Film Festival, and the 2016 Canadian Screen Awards.
Ying Wang, Producer
A producer, director and multimedia artist, Ying is the writer and director of The Boy with A Guitar, a Canada Council funded feature length documentary scheduled for release in August 2018. Born in Beijing China and based in Vancouver Canada, Ying's major interests are stories related to global migration and intercultural communication. Ying's first feature film Sisters was inspired by her sister's real life story. This feature docudrama exposed for the very first time the life of Chinese women who suffer from eating disorders. Ying was Executive Producer of Tricks on the Dead.
Jian Ping Su, Producer
A graduate of Simon Fraser University's Communication and Film program, Jian Ping is passionate about stories that bridge cultures. Over nearly a decade of working as a producer for Shaw TV has given him an intercultural understanding of the North American media industry. He was Line Producer for the award winning docudrama series Tricks on the Dead.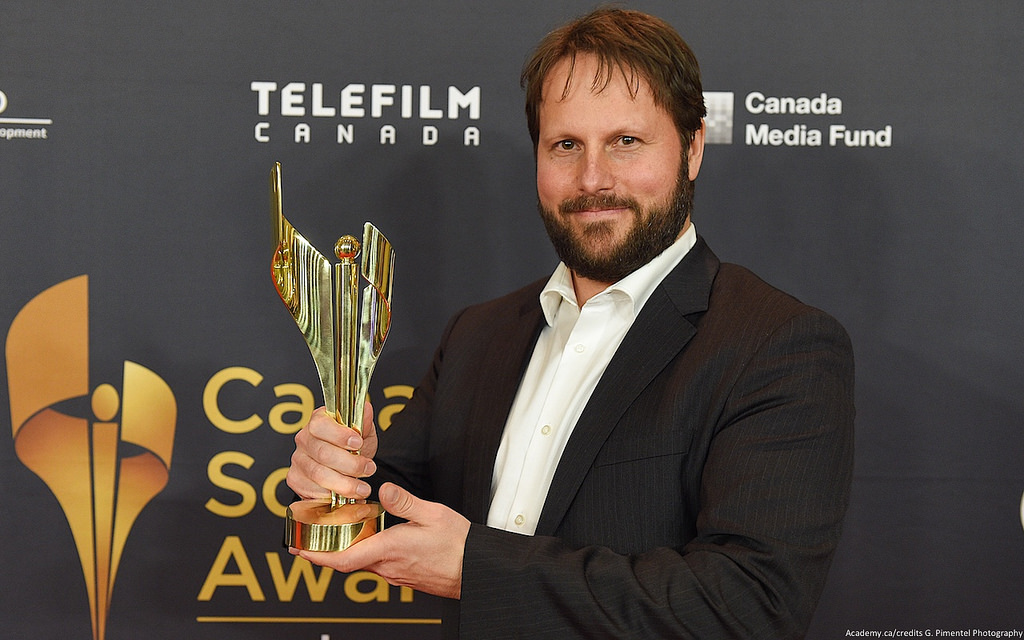 2016 Canadian Screen Awards
Jian Ping Su, Natasha Damiano, Jordan Paterson, Ying Wang at VIFF red carpet.